Do you want to volunteer for Citizens Advice in West Sussex?
Are you looking for a worthwhile experience with excellent training and support? Click to apply today!
During the Coronavirus crisis our volunteers are working from home, supporting people on the phone and via web chat and email. We are creating new volunteer roles to support people through the crisis – please check back regularly for more information, and follow us on social media for the latest news: Facebook and Twitter.
You can still apply for our regular roles – our volunteering team will be in touch. Please scroll down for further information.
If you are interested in becoming part of the Mid Sussex Community Champions Network, please do not complete our usual volunteering application form. Instead, please click here for more information.
We welcome everyone. We are a Disability Confident committed employer, and if you have spare time each week please come and talk to us about our exciting opportunities.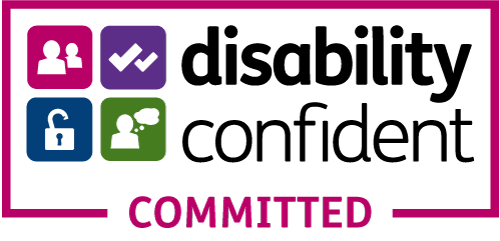 We are always seeking to strengthen our highly experienced team and we welcome volunteers from all parts of the community with a wide range of experience, background and skills. We would like you to join us as we couldn't provide our service without the help of volunteers.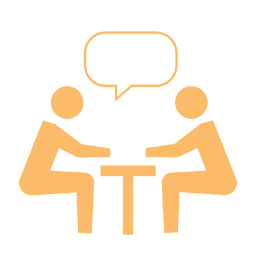 100+
We have at least 100 volunteers working remotely during the Coronavirus period, to support people at this difficult time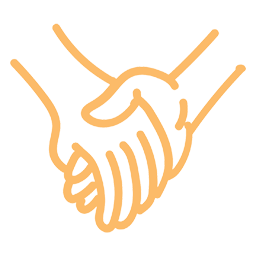 33,500
We helped over 33,500 people in West Sussex via Adviceline, e mail, web chat and in person in 2019/20.
We would like you to join us!
Keren Hannyngton
Learning and Development Team Leader
"After a career break of 10 years to have my family, volunteering at Citizens Advice helped me regain my confidence and refresh my skills for working in an office environment. I loved learning new skills and really valued all the training and support to help me undertake my new role as a level 2 adviser.
After 3 years of volunteering which I thoroughly loved, I jumped at the chance to apply for the position of Learning and Development Team Leader – combining my previous experience within learning and development with my experience gained from Citizens Advice.
I love what I do – the part time role fits brilliantly with the children and it's great to continue within an organisation where I really believe in the value of the service we provide."
"Volunteering is such a fantastic experience, and everyone here makes me feel that what I do is appreciated."
Some of the benefits of volunteering for us
We helped clients with over 80,000 issues in West Sussex last year, from our 25 locations across West Sussex in the heart of our communities. By volunteering in any of our roles, you will help local people resolve real issues in their lives.
Volunteering can bring you other benefits such as building your confidence and self esteem, giving you a sense of belonging, learn new skills or knowledge helping you with future employment possibilities and using your own life skills an previous experience for a worthwhile cause.
If you've got any other questions about Volunteering – you can check out our FAQs on Volunteering, or you can contact our recruitment team directly.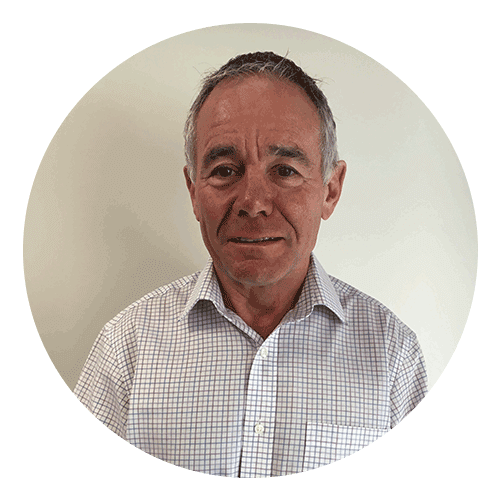 Mike Link
Trustee Board member
"When I retired after 27 years I wanted to make voluntary work part of my life and I knew about the work done by Citizens Advice. I looked at the various roles and put myself forward to be a Trustee.
I have now been a Trustee for over five years and really enjoy being part of an organisation that makes a real difference to the lives of so many people. The Board of Trustees is made up of volunteers with a wide range of skills and experience, working as a team to guide and support the strategic direction of the organisation. The role requires us to be committed, which we get a tremendous sense of satisfaction from. Being chairman of a well managed and high performing charity is a privilege and a pleasure."
Wendy Raymond
Volunteer Adviser
"I have been volunteering at Citizens Advice for nearly 11 years, after previously working at the DWP. My role mainly involves helping clients over the phone, as well as web chat and face to face. 
My role involves helping to make sure that clients are informed enough to make a choice over what to do next. I particularly enjoy assisting clients over the phone.
I like the team that I work with here, talking to the clients is lovely and the satisfaction from helping people is the reason why we all volunteer here. It is rewarding, fun and varied – you never know what you're going to see. We have fantastic support from our supervisor that allows us to deal with the wide variety of cases we see. 
I would definitely recommend volunteering for Citizens Advice to a friend."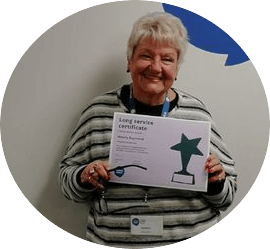 Volunteering roles available
We sometimes recruit to other roles including communications, recruitment, finance and administration. We will add any new roles to this page as they become available.
Time commitment
All of our volunteers undertake role appropriate training and you would need to be prepared to commit to this to carry out the work effectively.
Becoming an Adviser requires a greater level of training and support – due to the knowledge you need to learn for the role.
Click here to read time the commitment document
If you'd like to apply please complete and submit our application form.
Frequently Asked Questions – FAQs
Q. Are there certain skills I need to be a Citizens Advice volunteer?
Local Citizens Advice are learning environments and volunteering in any role will give you the chance to develop your skills. For all roles you'll need to be open-minded, non-judgemental, be able to listen, have a competent working knowledge of IT, and work as part of a team.
Q. Do you provide training?
All volunteers receive an induction to Citizens Advice when joining us. All advisers receive comprehensive free training, which is high quality and well respected. This training may consist of working through study packs, either individually or as a group, digital courses with a trainer on hand and observing advisers or other volunteers and staff in their roles.
You will receive support throughout your training and during volunteering. We find that most people complete the full Level 2 adviser training in 6-12 months, although this will depend on how much time you are able to commit to it.
For other volunteer roles, depending on the role, there is usually shorter training available which will involve some of the elements mentioned above.
We will be able to provide you with more information about what training is available for the role you are interested in.
Q. I have specialist skills or experience. Can I use them?
Tell us about your skills and experience and we'll see how they could best be used within our service. You'll get a chance to do this on your application form and at an interview.
Q. What will I get out of volunteering at Citizens Advice?
All our volunteers get something different from their volunteering experience. Some of the most common benefits reported are:
making a positive difference to peoples' lives
receiving high quality training that is well respected
getting invaluable work experience
developing new skills such as communication, problem solving, analytical skills, IT etc.
using existing skills and knowledge in a new environment
improving self esteem, confidence and wellbeing
getting to know the community better
meeting new people from a range of backgrounds
making friends
feeling valued and part of a team
making a positive contribution to the community
changing the way things work for the better
Listen to our video above and read our volunteer stories on our website to hear from our volunteers and what they get out of it.
Q. Will volunteering help get me a job?
Around 25% of our volunteers who leave local Citizens Advice go on to get paid employment. Local Citizens Advice volunteering provides skills and experience that are valued by many employers.
A lot of paid local Citizens Advice staff, for example managers, case workers and administrators, started out as volunteers.
Take a look at Keren's story above.
Q. What support will I get as a volunteer?
Volunteers are fully supported and supervised throughout their time at Citizens Advice. When you join the local Citizens Advice you will get more details about who is supporting you day to day, and with any training you may be doing. We will work with you to help ensure that you find volunteering with us rewarding.
If you are an adviser, there is an Advice Session Supervisor on duty at each advice session to guide and support you. We make sure that you're not put in situations that are beyond your abilities and that there is someone there to support you if you need it.
If you have any other questions, please speak to a member of our friendly recruitment team – volunteer@westsussexcab.org.uk
Q. What should I think about when filling in an application form or attending an interview?
Try to give clear honest examples of how you meet the requirements of the role, and think broadly; examples could be from a range of things you might have done and don't need to be related to employment experience. Relating the questions to concrete examples of what you've done in the past or how you might approach something in the future is much better than simply saying you can do something.
You don't need previous qualifications or specific experience and will receive training and support to help you be able to carry out the role.
Remember that the application and interview is is a two-way process. It enables us to find out more about you and for you to find out more about the role and us. It enables us to ensure that you are suitable for the role, and it enables you to ensure that the volunteering opportunity meets your needs and interests
Volunteer for us
"Volunteering has given me more satisfaction than any other job I've ever done. I would highly recommend it to anyone."